10 Best Wix Templates for Each Type of Business in 2021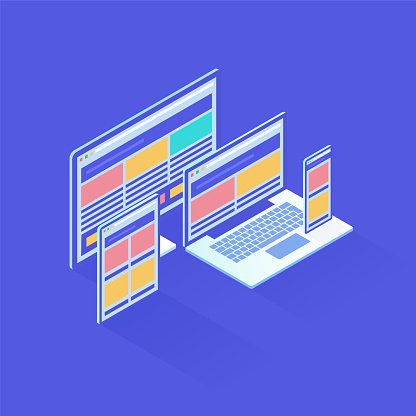 Wix website templates are an easy way to build a professional-looking website from scratch. Whether you're on a paid plan or using a free Wix website, these predesigned themes allow you to edit an existing (and functioning) framework seamlessly and are easy enough to use with no more than a brief tutorial.
Because different industries have different standards, the best templates for each business will vary.
---
Best templates for restaurants
Look at any restaurant's menu or gallery, and you'll see that the food service industry has a unique need for functionality and appearance. The theme should be easy to edit so that the site is easy to manage, since menus, galleries, and customer updates can be quite dynamic.
Template 1: The Poke Restaurant
This fresh new template focuses on food photography and creating a playful, welcoming aesthetic.
Starting with a sharp hero image and then allowing defined blocks for menus and showcased food pictures highlight the what customers are looking for when they visit a restaurant's website.

View the Template
Template 2: Burger Corner
Certain restaurants have an individual feel, and burger joints or diners in particular have a vintage vibe they generally try to nail.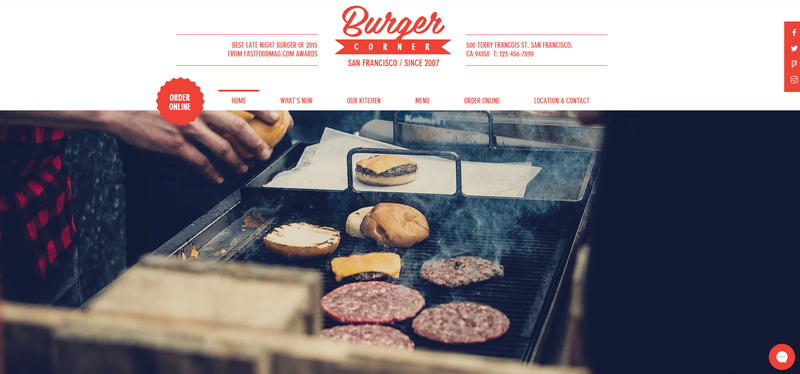 The Burger Corner theme sets that up exceptionally well with a professional-looking design reminiscent of '50s burger stands and malt shops. This vibe is important because it helps set the right tone from the first moment someone visits your site.

View the Template
---
Best templates for portfolio sites
Showcasing your creative production via a portfolio site requires a unique type of layout — one that highlights your portfolio without outshining it, but still looks sleek and professional. Wix is an excellent CMS for showcasing such work, as the Wix editor has several portfolio-minded templates.
Template 1: The Modern Artist
Sleek, minimalist, and contemporary, the Modern Artist theme truly puts the focus on your portfolio of work. This theme features a unique structure that allows for a lot of creativity by ensuring your pieces are front and center.
You can upload menu images and quotes from the Wix dashboard and even design menu pop-ups that fade out, an effect that creates a real art gallery feeling.

View the Template
Template 2: Photographer & Art Director
Simple to use, this template creates eye-catching results. By the nature of its smooth design, it lends itself well to all kinds of portfolios, from pop art to photography to video design and more.
It's especially suitable for highlighting image animations by making them pop, quite literally, as you can use Wix's pop-out project feature to host work done for clients in separate "breakout" portfolios.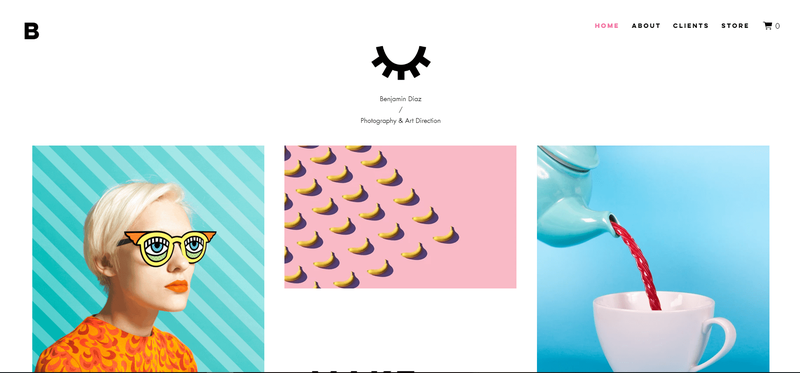 It works equally well for artists who not only want to showcase their portfolio, but also market and sell on their site as this theme provides for both a project showcase and an online store option.

View the Template
---
Children's retail
If you're using Wix as an e-commerce CMS, you'll likely be looking into e-commerce website templates. These narrow down your options even further, separating not only industries but target demographics. Children's sales have a distinct look, and Wix has the right templates to match.
Template 1: Kids Apparel
A simple layout that sets up the online store as the center of attention, this template looks clean yet fun, making it visually perfect for a kid's clothing store.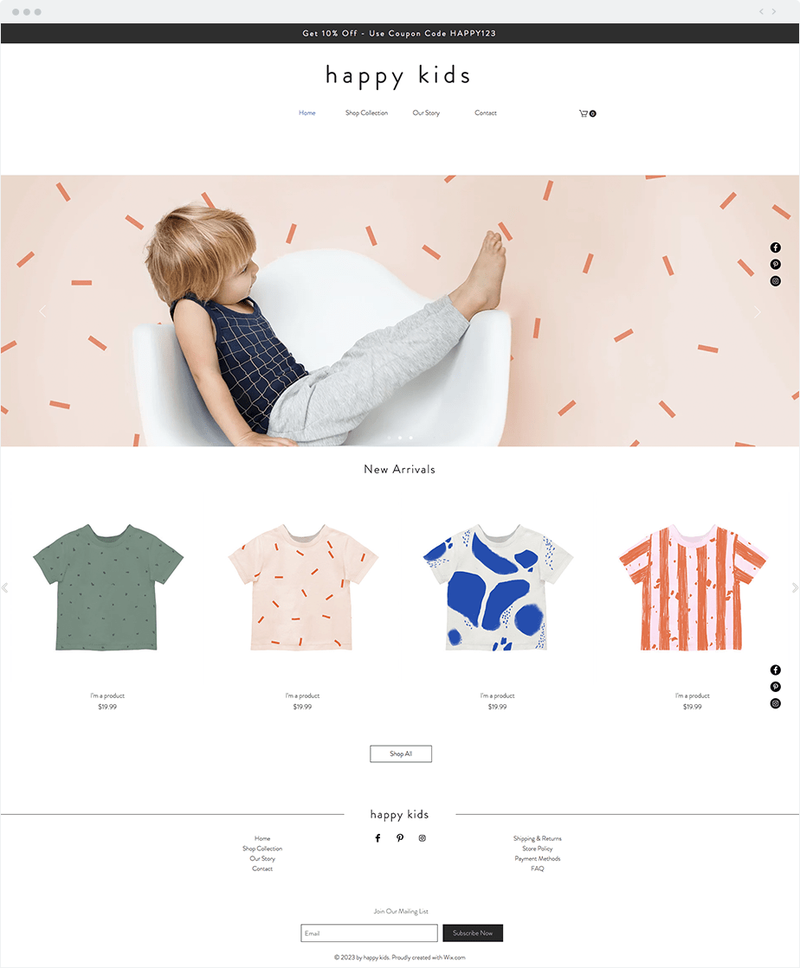 It's also easy to use, with a built-in filter option that allows customers to narrow down their searches in one step. Plus, it has a promotion strip bar at the top, highlighting sales, new collections, and much more.

View the Template
Template 2: Kids Lifestyle Store
Thanks to a unique slideshow hero component, this template grabs attention as soon as shoppers log on. It is a powerful tool to attract sales since customers can rotate through product images and promotions.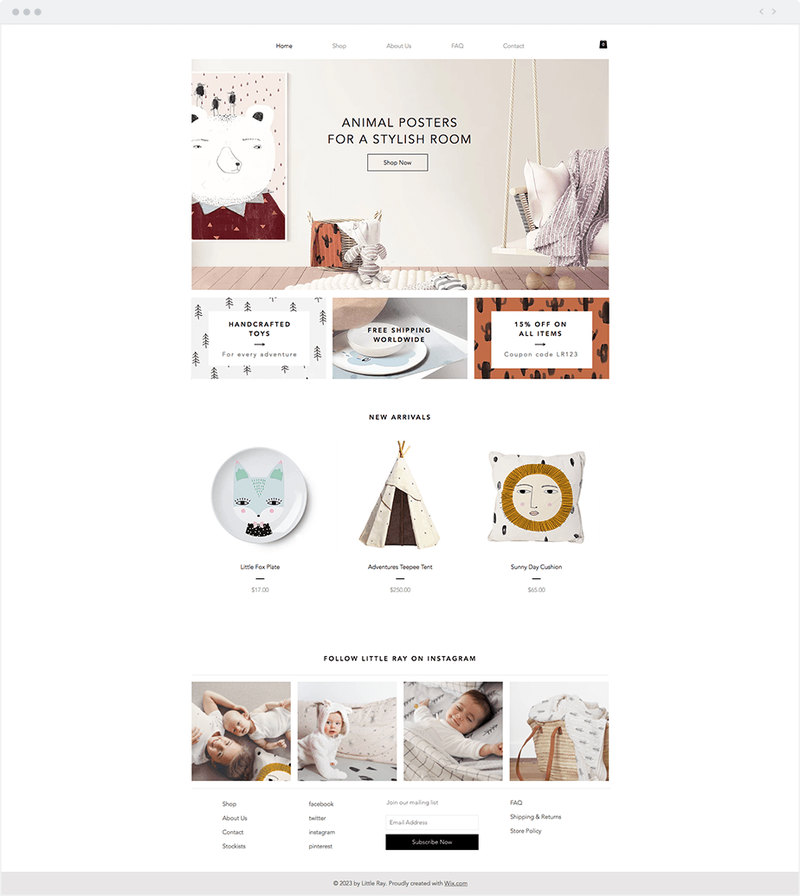 This theme also lets customers narrow their search options by product, pricing, and recently added. There's even a pre-built FAQ page that not only helps clear up client questions but also can assist with SEO.
Aesthetically, it's a clean site to navigate with enough interest to capture the attention of a modern shopper.

View the Template
---
Best templates for blogs
Content management for Wix blogs, in particular, is a specific niche. You don't want a template that detracts from the main focus (your blog). You'll also want a template that has some room for wordy content while standing out in a sea of basic blogging sites.
Template 1: Gaming Blog
This one may be niche, but it grabs attention and doesn't look like much else out there, making it an excellent choice to stay top of mind.
It has bold colors and utilizes a dark background, making the colors pop even more. Plus, you have control over the color scheme, so you aren't locked into one look.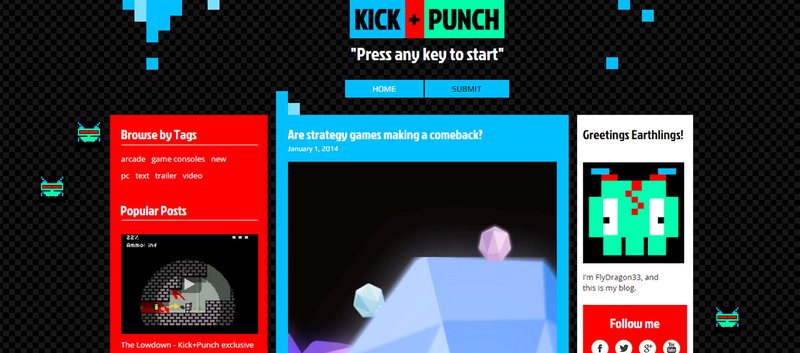 It's also packed with a ton of features such as various administration permissions, sidebar news updates, social integrations, keyboard shortcuts, and more.

View the Template
Template 2: DIY Blog
Cute and customizable, the DIY Blog theme offers users a clean yet personal navigation, making it easy for readers to become lost in exploring stories and DIY projects.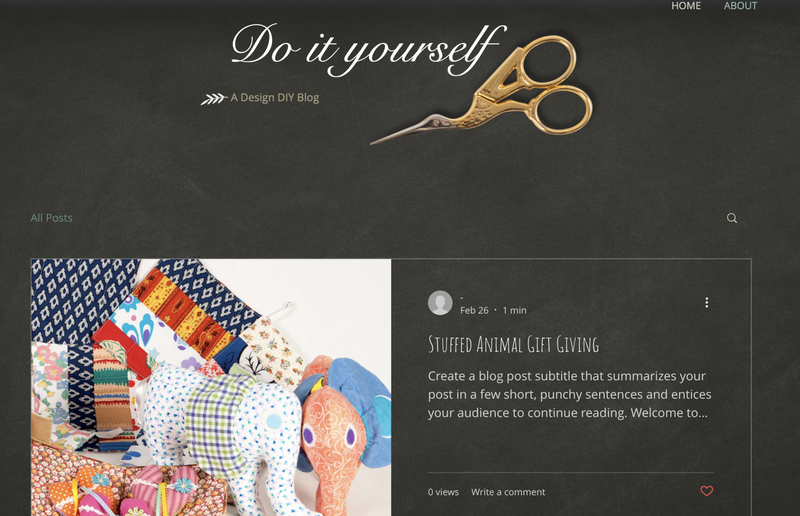 The DIY Blog theme is intuitive and responsive. It adapts to your style as you design it, and it has dynamic content features to make updating posts simple. Also, the theme is super responsive and optimized for whatever device it's being viewed on.

View the Template
---
Best templates for travel sites
Travel and hospitality sites are a huge market, with many businesses and brands wanting to project an enticing experience to attract customers or to showcase adventures.
Travel sites have different requirements than other corners of the Internet, needing to strike the right balance of providing information and highlighting impressive visuals.
Template 1: YOLO
Mostly designed to focus on bookings and to highlight your accommodation offerings, this template is also eye-catching enough to keep interest on the page.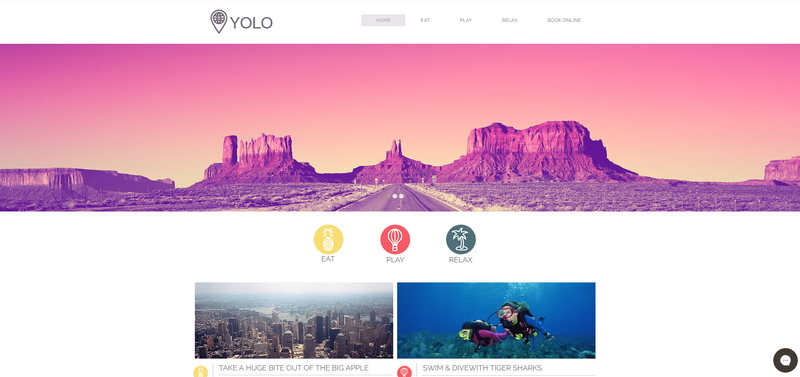 Not only is there a good contrast of negative space to images, the functionality lets customers book services and view offerings without you having to install an extra app. It also has cute, travel-inspired icons and a world map feature built in.

View the Template
Template 2: Seaside B&B
Relying strongly on aesthetics, the Seaside B&B is an image-heavy template, perfect for showcasing memorable and inviting pictures. It uses a lot of blues and whites, which makes it ideal for summer vibes and ocean getaways in particular.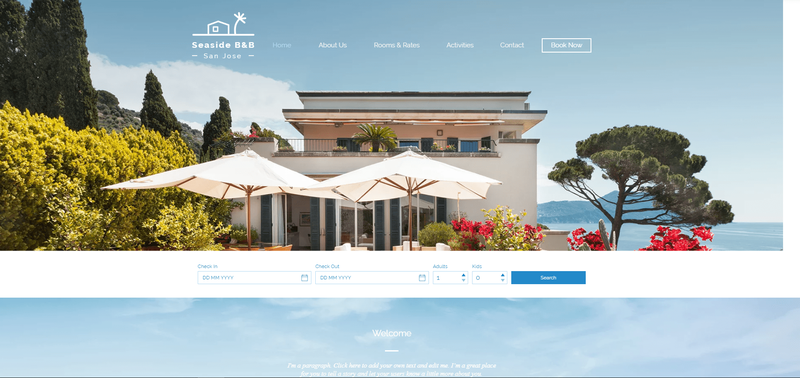 This theme has a clean, easy-to-navigate design, with navigation options discreetly overlaid atop image blocks, letting you showcase gorgeous photography.
The template also comes with everything a travel site needs logistically, such as bookings, galleries, event lists, and much more.

View the Template
---
The right template for the right industry
With over
500 templates to choose from, Wix doesn't paint you into a corner of limited options.
However, with themes narrowed down by industry, you can select a template that looks good from a macro level, but has all the features and details needed to match your intended audience.

Browse Wix Templates
View more information: https://www.fool.com/the-blueprint/wix-templates/