1.2 Million Borrowers Worried About Foreclosure in December, Data Shows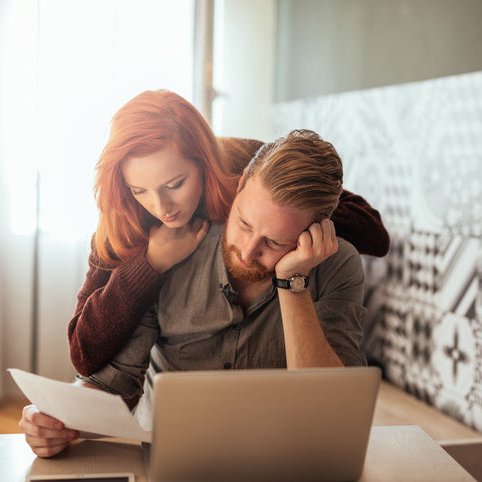 Millions of Americans have lost their jobs in the course of the coronavirus pandemic, and while the jobless rate has declined since hitting a peak in April of 2020, we're nowhere close to pre-pandemic levels. As such, many homeowners have had a difficult time keeping up with their mortgage payments.
Thankfully, there have been protections in place like foreclosure moratoriums and mortgage forbearance to prevent mortgage borrowers from losing their homes during the pandemic. But new data reveals that some homeowners may not be aware of these protections.
As of the end of 2020, roughly 1.2 million mortgage borrowers were afraid they'd be foreclosed on within 30 days, according to a Research Institute for Housing America report sponsored by the Mortgage Bankers Association. But in reality, there's been a ban on foreclosures in place since the start of the pandemic that was recently extended through March 31, and will likely be extended beyond that point unless the economy takes a serious turn for the better.
Furthermore, borrowers who can't make their mortgage payments in the near term still have the option to request forbearance. And that's a route worth exploring while it's still available.
6 Simple Tips to Secure a 1.75% Mortgage Rate
Secure access to The Ascent's free guide that reveals how to get the lowest mortgage rate for your new home purchase or when refinancing. Rates are still at multi-decade lows so take action today to avoid missing out.
By submitting your email address, you consent to us sending you money tips along with products and services that we think might interest you. You can unsubscribe at any time.
Please read our Privacy Statement and Terms & Conditions.
Don't hesitate to seek help
If you've fallen behind on your mortgage payments or fear you'll do so soon, you should know that you have the right to request forbearance from your lender. During forbearance, your monthly payments are paused for up to 360 days. During that time, you won't be assessed any late fees by your lender.
By putting your mortgage into forbearance, you may help yourself avoid a scenario where your lender seeks to foreclose on you. Right now, mortgage lenders cannot pursue foreclosure proceedings due to the aforementioned ban. But at some point this year, that ban may be lifted, and if you fall behind once that happens, foreclosure may be a possibility. On the other hand, if you put your mortgage into forbearance now, you'll be off the hook for making payments for a year. That buys you more time to avoid foreclosure.
Another thing you should know about forbearance is that your lender is barred from forcing you to catch up on all of your missed payments in a single lump sum. Rather, you'll be given a reasonable opportunity to get caught up, the specifics of which will depend on your lender and your circumstances. But if you're at all worried about keeping up with your payments and losing your home, forbearance is the way to go.
Furthermore, if your loan was already delinquent before the pandemic, you may still be eligible for forbearance. However, in that scenario, your lender is allowed to report you as delinquent to the credit bureaus until you get current on your home loan. Otherwise, if you were up to date on your mortgage payments prior to the pandemic, you can't be reported as delinquent while your loan is in forbearance.
No matter your circumstances, don't waste mental energy worrying about losing your home when there's relief available. Instead, be sure to pursue the aid you're entitled to during these trying times. It may take a while for the U.S. economy to recover and for jobs to become more available. So there's nothing wrong with getting the help you need until your situation improves.
View more information: https://www.fool.com/the-ascent/mortgages/articles/12-million-borrowers-worried-about-foreclosure-in-december-data-shows/